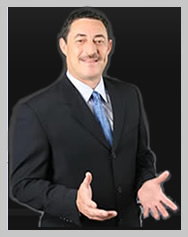 biography
Fred A. Hernandez holds a Master of Public Health (MPH) and is a specialist in Stress and Pain Management, with 30 years experience. His clinic is located in San Juan, Puerto Rico.

Mr. Hernandez, is a Certified Holistic Stress Management Specialist. As a Motivational Speaker he has presented his seminar "Success without Stress" to many companies such as Bristol Myers, Abbott, Amgen, Johnson & Johnson, Serrallés, DuPont, Banco Popular de PR, Puerto Rico's Government Agencies, and others. He has shared the stage with many popular motivators such as Silverio Pérez and Boricuazo.
For six (6) years was collaborating in the television segment "Renuévate" on Telenoticias at Telemundo Puerto Rico.
From February 2007 to the present he has been a a collaborator in WAPA TV:
• "Televicentro al Amanecer" every other Friday at 8:30 am
• "Pégate al Medio Día" every Thursday
Mr. Hernandez has his own radio show entitled "Renuévate" that airs every Monday from 7:30 pm - 8:30 pm in WKVM through 810 am.
In all these programs and segments Mr. Hernandez teaches self-help techniques to reduce stress and pain, interacting with the audience.